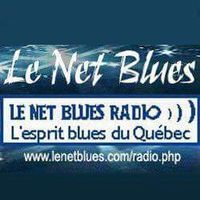 LE NET BLUES Nancy Blues
... she is oh so motivated to take her place within the Montreal Blues Network. Not only is she equipped vocally, but she seems to have also the quality to be disciplined and tenacious towards her dream. www.lenetblues.com/Analoga-K-2013.html


Mark Zubek, producer
Great work! You have a really engaging voice and could be very marketable - huge potential! 

Gabrielle Belisle, manager Bière au Menu
If you missed her on September 29, it is the time see, hear her and to spend a mad evening in her company The critics are unanimous; a voice of fire and  charisma to resell!  http://biereaumenu.com/


Eric Côté, directeur de Trois-Pistoles en chansons

I just went to see your website and you sing very very well.


Cynthia Ballesteros, Previous Executive Director, at RAW:natural born artists.www.rawartists.org

People really enjoyed your performance tonite at Rialto. People told me they would of liked to hear you play all night. 

 
Article from netblues uploaded in 2013 on
www.lenetblues.com
(Translation)
 Blues Music has its longtime fan, but every year in Quebec, more people get the blues fever and it leads us into discovering new artist. I would like to introduce you to a 36 years old performer, Analoga-K. She has a really endearing quality to her and it's noticeable as soon as you meet her. Usually a little bit reserved, she is incredibly dedicated to make her place in the Montreal Blues scene. Not only does she has the vocal chops but she has the tenacity and the discipline needed to make her dream come true. 
Born in Charlevoix with an African Father and a Caraibeean mother, she was surrounded by music at a very young age, whether it was reggae, rock, soul or blues. In her childhood she learned the piano and she quickly discovered that music was her true passion. Her road led her to take voice classes as well as becoming a singer in several choir. She started in the blues scene when she met a lot of musicians, such as Guillaume Boux, an actual member of Black Hats and the Blues Berry Jam. Together they were member of the band Ana and the Cool Cats. From then on, she met interesting people that helped her make her entrance on the blues scene such as  Carl Tremblay, Carl Dutremble and Sonny Wolf.
Currently, Analoga is one of the voice of the Montreal People's Gospel Choir under the direction of Kim Sherwood. This choir is well known and has shared the stage with many artists. They also shared the stage on The Plains of Abraham with the Belle et Bum Orchestra, Isabelle Boulay, Zachary Richard, etc. They also performed with Kim Richardson and Sylvie Desgroseillers. It's her second family and just confirms the true passion she has for singing. 
With her sheer determination she will be able to reach the highest mountains, which is an important asset in the music industry. She was chosen amongst the 140 out of 5000 hopefuls for the highly popular TV show La Voix for the blind auditions. Also, she has recently recorded a song from her friend Angie Zawada titled "When I Call-a tribute to life" which is available on You Tube. She is now the lead singer of the Blues band "Analoga-K". Her band is composed of Pascal Gaudreau (guitar), Sophie Descôteaux (bass) and Mike Deschambault (drums). She is conscious that music is first and foremost a team effort. 
The reviews have been good and that's why I invite you to go on her website: 
www.analoga-k.com
as well as her youtube channel, in order to get all information about upcoming gigs. In the meantime, Net blues gives you a sneak peek of what she can do. It's an original song called Enough of a Woman about domestic violence, a subject close to her.
Safe travels on your bluesy path, Analoga-K
Bluesily yours,
Nancy Desmarais