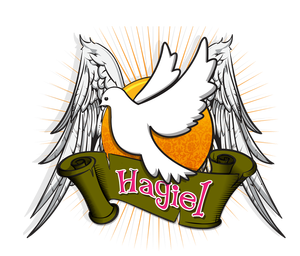 MISSION AND VALUES OF THE COMPANY
Promote women artists and then men who are less known of cultural diversity with a promotional video of their art. Offer promotional videos to artists less known for their social networks and/ or website. In some cases, do the assembly, video editing, and sound mixing of material that has already been shot also, by the artist chosen if the material is of good quality.
MISSION ET VALEURS DE L'ENTREPRISE
Promouvoir les femmes et ensuite les hommes artistes moins connus de la diversité culturelle avec une vidéo promotionnelle de leur art. Offrir des vidéos promotionnels à des artistes moins connus pour leurs réseaux sociaux et / ou site internet. Dans certains cas, faire l'assemblage, le montage vidéo et le mixage sonore de matériel qui a déjà été tourné également, par l'artiste choisi si le matériel est de bonne qualité.
VIDEOGRAPHER & VIDEO EDITOR'S BIOGRAPHY 
Hagiel aka Analoga Kawina obtained her bachelor's degree in Fine Arts specialized in Film Production in 2002. After having worked in different roles for production houses and local television stations she has decided to launch her own company with her team in videography and video editing services.
BIOGRAPHIE DE VIDÉASTE ET MONTEUSE
Hagiel alias Analoga Kawina a obtenu un baccalauréat en Beaux-Arts spécialisé en production cinématographique en 2002. Après avoir travaillé dans différents rôles pour des maisons de production et stations de télévision locales, elle lance avec son équipe sa propre compagnie de vidéographie et de services de montage vidéo.